While our methods are meticulous and our reputation is stellar, our greatest strength is our people. When we have a birthday or anniversary of note, we try to use this space as a way to celebrate the folks who make UDI excellent every day. When we have two occur on the same day, it's worth a cheer!
Jose Cosme Rubio is celebrating his 30th birthday today. Cosme started working at UDI in 2010 as a crew member. His dependability and hard work has been appreciated by our project managers and clients. He has even excelled to the point of being able to lead on some jobs when needed to fill that role. Happy 30th birthday, Cosme!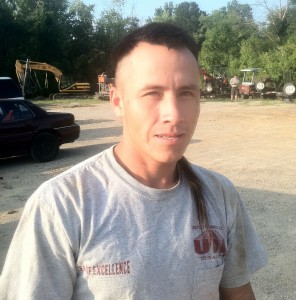 Linda King is celebrating her second 5th anniversary with UDI today. Don't be confused.
Linda started her career as a receptionist with UDI in October of 1999. Our region was experiencing a severe drought and our receptionist at the time was preparing to move out of state to help a sister company of ours. To say Linda's training was "on-the-job" doesn't properly communicate the situation. She hit the ground running and didn't look back while taking over the role of being the first voice you hear when you call UDI. She continued to take on additional responsibilities as UDI grew such as the preparation of the packets our crews use on the job. In 2006, "Maw" needed to spend time with her out of town grandchildren. Her retirement party, along with two other retirees at the time, was a special memory for everyone who was there.
In 2007, her mother's poor health necessitated Linda's return to our area. She started back with UDI part time on September 27th of that year. Following her mother's passing, she returned to her full time position.
Linda makes almost all of the scheduling calls each week and is frequently praised by our clients for her cheerful attitude and professionalism. We are grateful for her hard work to make UDI excellent! Happy anniversary, Linda!